WILDe Theater Presents...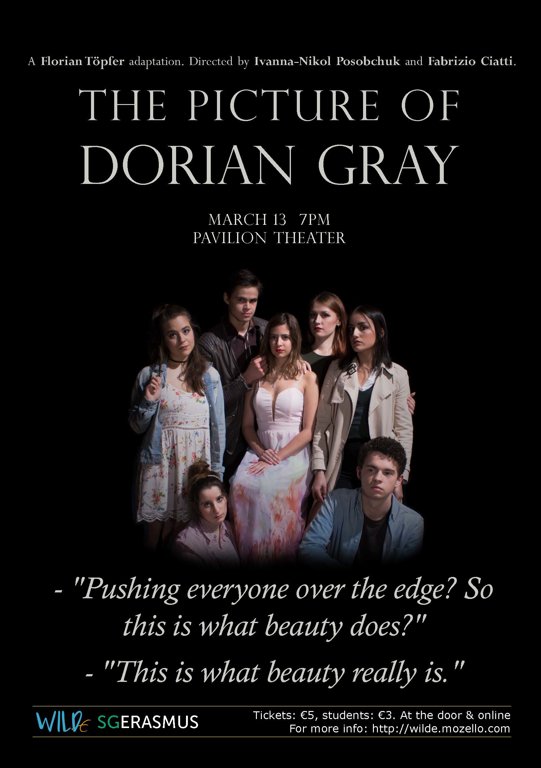 " The Picture of Dorian Gray"

Is that was beauty does, pushing everyone over the edge? Is it death that gives life meaning?

In a contemporary adaption of Oscar Wilde's only novel 'the Picture of Dorian Gray' we follow a young model on her dangerous path to answering these questions. As she retains her stunning youth and beauty, the advancing years of sin and moral corruption appear on her photo portrait...
When? 13.03.2017
Where: Erasmus Paviljoen
Tickets: https://webshop.essc.eur.nl/product_info.php?cPath=28_47&products_id=2716
At the door and in the upcoming online-shop!
Director: Ivanna Nikol- Posobchuk, Fabrizio Ciatti
Writer: Florian Töpfer
STAY TUNED!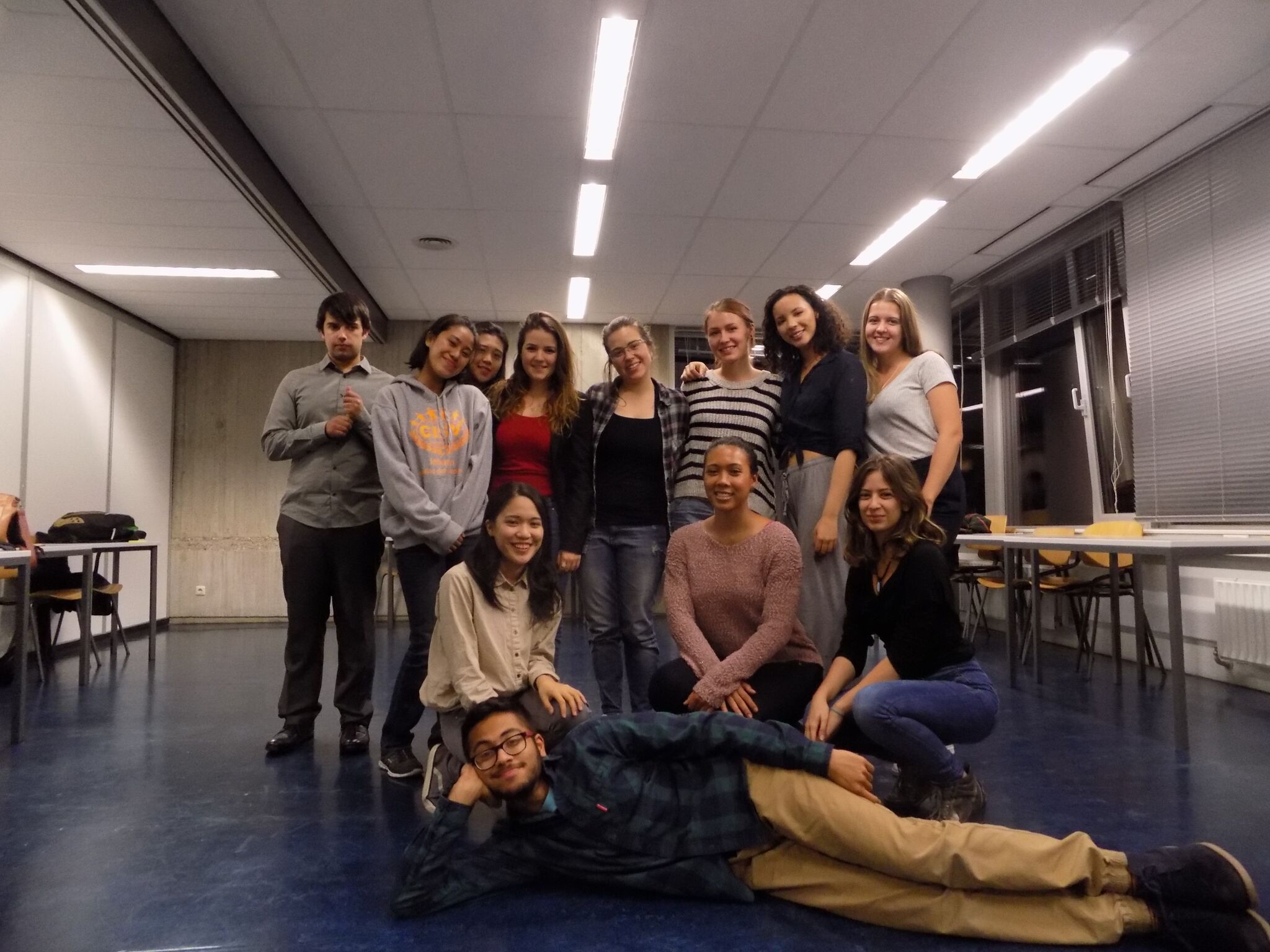 Our first WILDe acting workshop was on last Wednesday, October 12th. Led by our experienced actors (Nerena, Alena and Gabriella), the workshop turned out to be a complete success. Plenty of NEW people showed up, creating fresh new WILDe atmosphere. (How lovely!)

The workshop involved numerous different movement games; some were the exercises used during the rehearsals for last year's play, but new ones were also added! So many hidden talents were revealed, it was hard to believe that it was only the first workshop! As the board discussed beforehand, this year's acting workshop are somewhat different from last year, apart from improvisation warm up games, this year we will be using your favorite movie/book scenes. This will improve your memorization skills as well as your abilities to understand the character you're playing.

After last weeks' workshop, we caught up with Alena, who seemed quite happy:

"It finally happened, first workshop of the year! Honestly, you guys made it "HUGE" It exceeded all my expectations, so much energy and participation. Although we started pretty slow, but, oh boy, it escalated quickly.
So many new characters were brought to life, and I mean literally, I managed to give birth to one of the actors I won't go into details on that one, because it won't come any close to experiencing improvisation yourself.
All in all I personally received a high boost of energy from each and every one of you. I really hope to see more people next time, for now it is only the beginning.
Cheers. Alena"

This workshop will be on every Wednesday at 18:00 because the show must go on!
W-News
News about our members, workshops, events and anything you guys need to know about us and what we are working on.